Web Design & Hosting
Based in Mansfield, Nottinghamshire, we provide an affordable and cost effective Web Design and Hosting service for small businesses, professional services, trades, pubs, sports clubs etc.
WordPress Website Design & UK Hosting
About
We provide a cost effective bespoke Web Design & Website Hosting service
All businesses need a website but often SMEs are put off by the cost. Pennine IT Services offers SMEs an affordable web design and hosting service that doesn't compromise on quality, yet is affordable.
We build websites using WordPress, the most widely used content management system for websites in the world. All websites we build are fully responsive, displaying perfectly well across all devices. Clients are provided an easy to use backend to change and add content, if you prefer not to do that, we are happy to maintain the website for you.
We also provide UK based hosting for your domain and website. The hosting package also enables us to provision your email and any other services associated with your domain.
Fully responsive across all devices
Maintenance service available
We provide a personal & friendly service
We pride ourslelves on providing a personal, friendly and professional web design & hosting service.
When we develop websites we work closely with our clients throughout the process, ensuring that we deliver exactly what they are looking for. After the website has gone "live", we don't go missing.
Best of all, we don't charge the Earth and our pricing is very competitive. Get in touch for a quote, you'll be pleasantly suprised!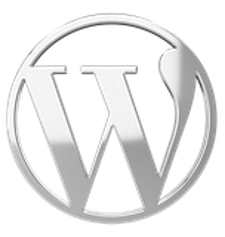 TESTIMONIALS
What People Are Saying
A* web design service from start to finish. Knowledgeable, professional and friendly. Would have no problem working with him again and would happily recommend his services!
Sean was really easy to work with, he understood my vision for the website and exceeded all expectations! Always there for technical support whenever needed. Great value for money and such a quick turn around – I couldn't recommend Pennine IT Services highly enough!
Sean helped us to sell our house, saving thousands of Estate Agent Fees, by building a fantastic web site, showcasing our home. His service was extremely efficient & professional. We were delighted with the end product and can't recommend him more highly. Thanks a million, Sean!
We recognize that the cost of commissioning a bespoke website design and build can be off-putting to some small businesses, especially those that are not totally convinced that making such a substantial investment is money well spent, especially in these difficult times
To this end, we have decided to create some great looking pre-designed websites across several sectors, initially targeted at Tradespeople, vastly reducing the cost of commissioning a website.
Our pre-designed websites have been built using WordPress and can easily be amended/extended in the future to reflect changes in your Business.
We have built the design, so all we need from you is to give us the content (logo, images, services and wording) which we will then load into the pre-designed website. We will also do the initial SEO configuration for local searches.
We will provide a custom domain of your choice for your new website and also throw in the first year's hosting and SSL Certificate for free! (The hosting and SSL Certificate charge per year thereafter will be £90 + VAT). If you want business class e-mail, we can also sort that for you at low-cost.
The charge to you for the website, domain, first year's hosting and initial SEO will be just £399 + VAT!!
Electrician Pre-Made Design
This is the first of our pre-designed websites, for Electricians.
Click on the image to view the demo site. Imagine this website loaded with your details reflecting your Business and accessed by you own custom domain!
Hours
M-F: 9am – 5.30pm
S-S: On demand